Earn points for a free RC model
All Fair RC customers can get more rewards through our points scheme. You can redeem your points for a discount on your order. 
Start Earning Your Points Today!
1.Sign up for 500 Points   (go now)
2.Get 5 Points per $1 spent     (go now)
3.Celebrate your birthday for 500 Points     (go now) 
Redeem
150 Points = $1 Off
How to convert points into rewards?
1. Find the entrance on our homepage.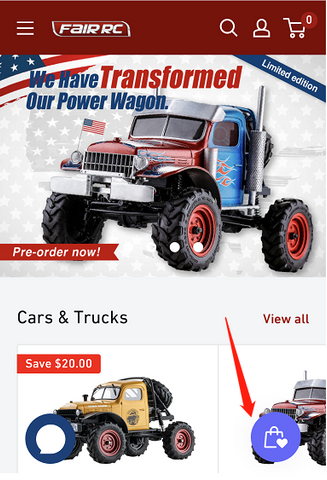 2. You need to log into your account on the website.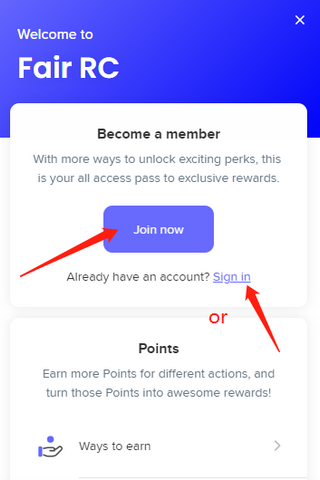 3. Click on the launcher to open the rewards panel.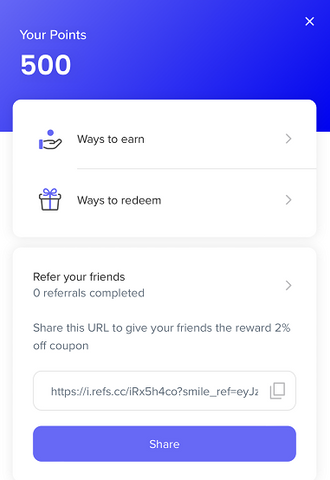 Then, click WAYS TO REDEEM.
① You can see a progress bar on the right side (next to the reward name) if you don't have enough points to redeem. See the screenshot below.
② If you have enough points, there will be a View button. See the screenshot below.
Once you click REDEEM, you'll see a page showing a coupon code with an "Apply Code" button that will automatically apply that coupon code to checkout.
Use the points slider to adjust the number of points you want to redeem.
You will also receive an email with the coupon code for your record.
Notice:
Once you redeem your points for a reward, the reward will remain in your account until you decide to use it for a purchase. Points will not automatically be returned to your account if an award is redeemed but not used.
Points have no expiration time limit.
Points cannot be transferred to others for use.
Pointsmay not be used in conjunction with any other offer or sale products.
Point redemption is limited to 5000 points at one time.