Specifications:
Battery:20.5 x 51 x 15mm
Transmitter:152mm x 75mm x 167mm
Model Vehicle:323.8 x 139 x 130.7mm
Ground Clearance: 37.7mm
Tire: D:54.8mm ,W:19.5mm
RS Box: 330x 265 x 605mm     
Approachangle:58.8°
Departure angel:6°
W

hat's in the box

 :
4G Transmitter x1
2 in1 ESC&Receiverx1
USB Charger x1
Battery 2S Lipo 7.4V 380mAhx1
Manualx1
Hex Wrench Socketx1
3Y 1kg Digital Servo x1
050Brushed Motor x1
Product

 

Manual  

: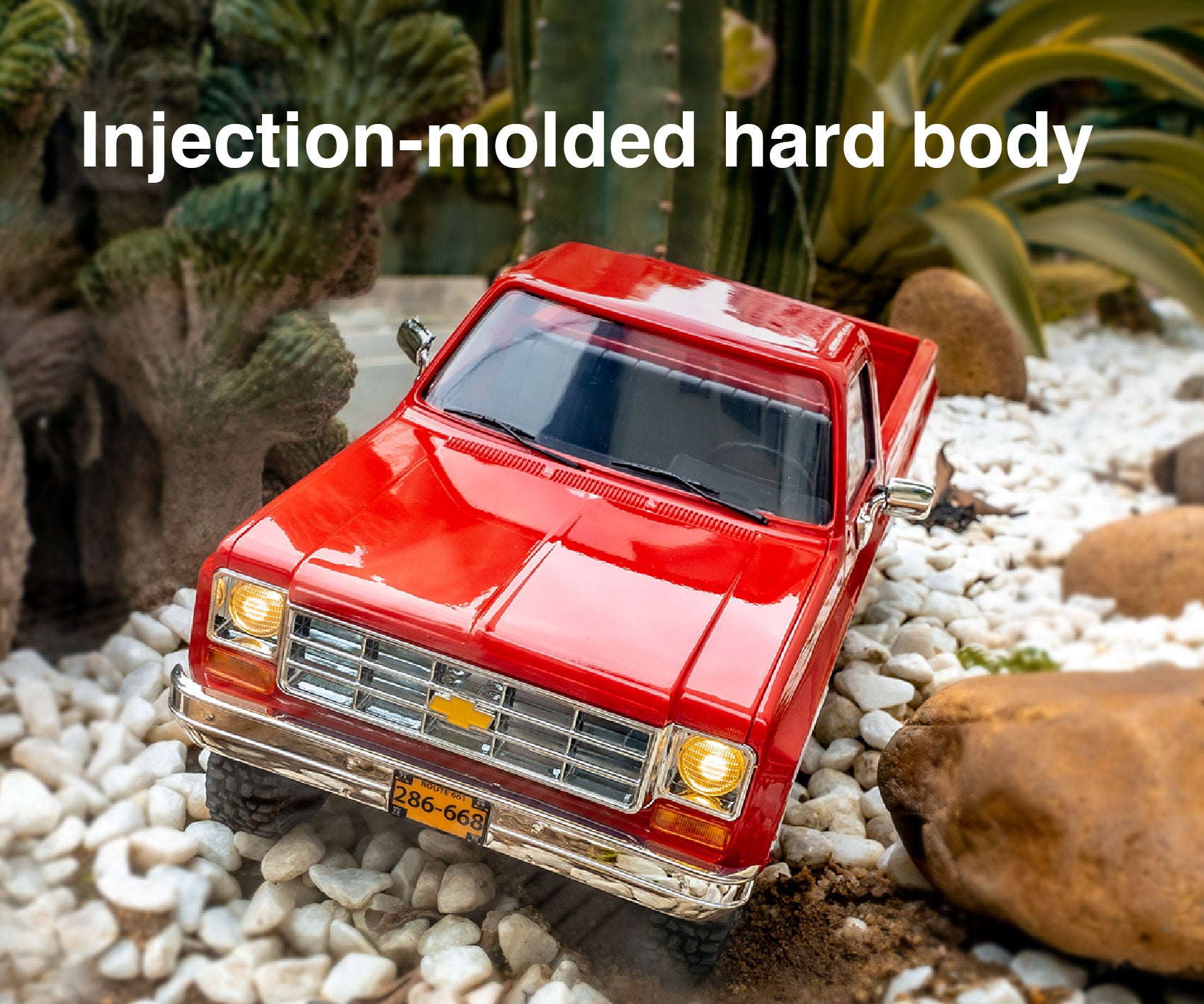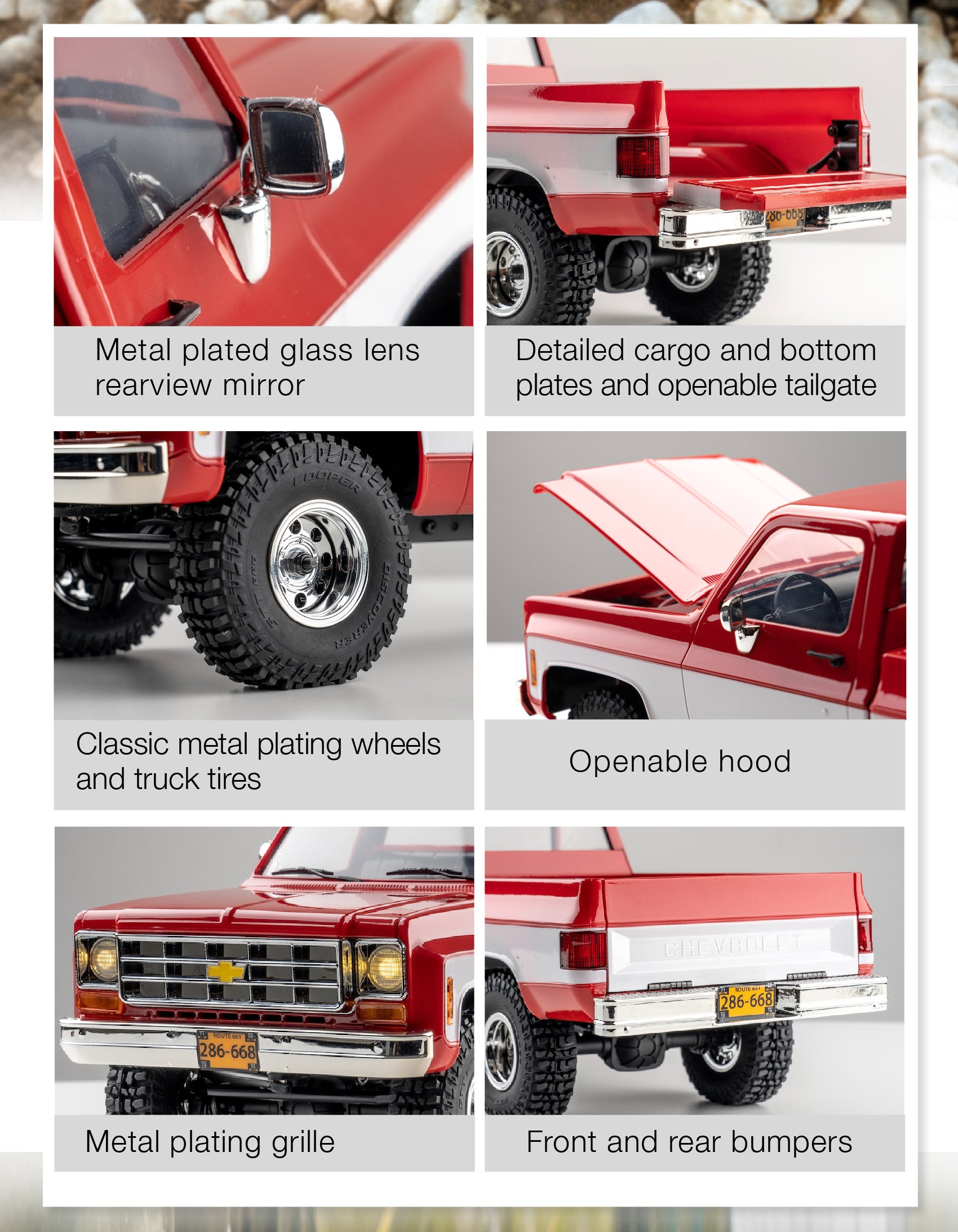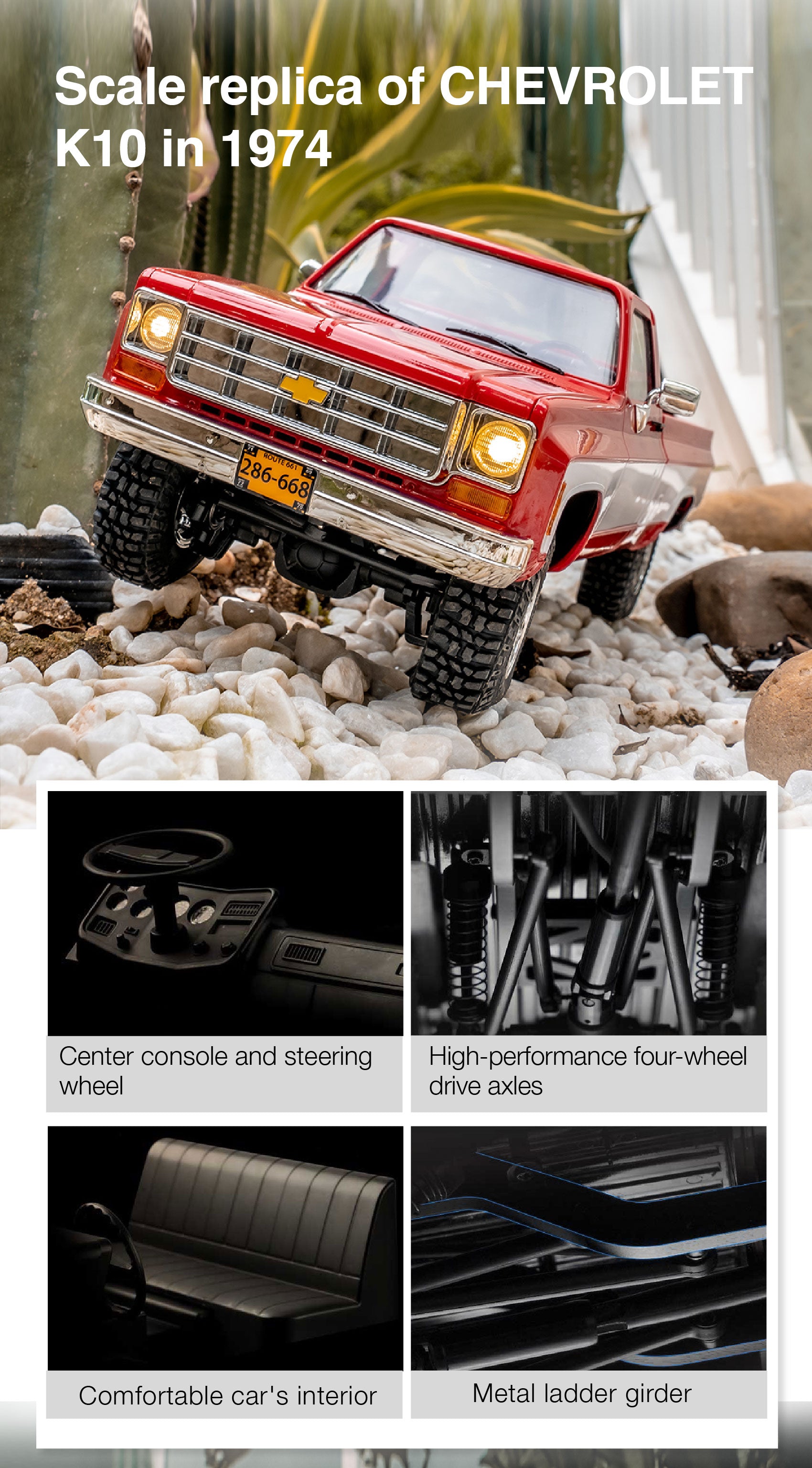 Weight :
Transmitter: 160g (Battery not Included)
Model Vehicle: 542g(Battery not Included)
Battery: 6g                                                    
RS Box:21kg(One Battery included)
ACCESSORIES RELATED TO THIS PRODUCT:
Shipping
We ship to most countries of the world except Ukraine, Russia, Belarus and Czech Republic. Shipping costs will apply and will be added at checkout.
It depends on where you are. Order processing time takes 1-3 business days. 

If you are in the United States or Canada, we give priority to delivery at the local warehouse, which will take about 3-5 days. If the products are not available at local warehouse, then we will ship at the Chinese warehouse, which will take 8-15 days. 

Delivery to other countries will take 8-15 days.
At this time we only ship to the US. We recently built a warehouse in Canada, and it only takes 3-5 days for all cars and planes to be delivered to the local area. We will continue to build our own warehouses around the world, including Europe, Asia, etc., so stay tuned...
We only ship these two sizes to the US and Canada because they are too bulky to ship from our warehouse in China.